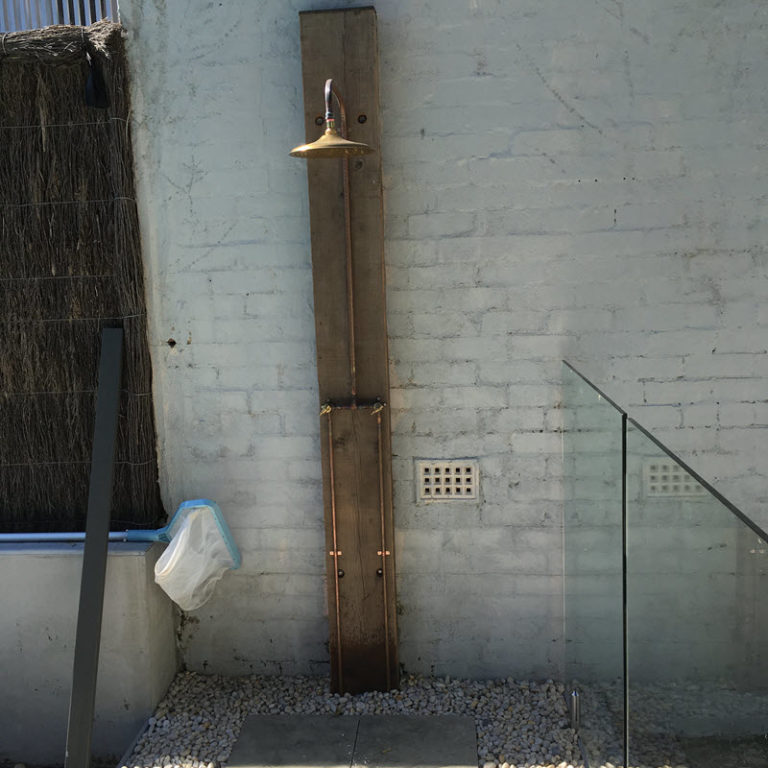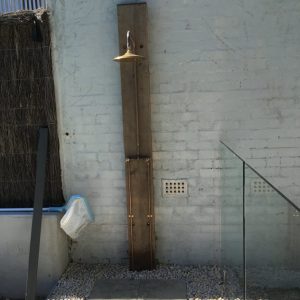 Here's how a plumber in Cronulla helped a customer with a  plumbing problem.
Their swimming pool was quite a distance from the main house. Anyone enjoying a refreshing swim would have to walk the long path to the shower in the house to wash off the chlorine. They wanted to have a pool shower that could be easily accessed after getting out of the water.
What they needed was a skilled plumber in Cronulla to put up a well-designed pool side shower.
OP Plumbing Services was there to provide a design and plumbing solution to this challenge. Omarr Pickin, the owner of OP Plumbing, came up with an innovative solution. He created a shower design that was functional, stylish and blended well with the overall home design.
After getting the go ahead from the client, the work commenced. In four hours, construction was complete and the client was very happy with the results.
A Plumber in Cronulla Provides Tips for Creating the Perfect Outdoor Shower
An outdoor shower comes with plenty of benefits. You don't even need to have a pool to take advantage of one. If you work outdoors frequently, an external shower allows you to clean up dirt before getting into the house. If you have kids, an outdoor shower ensures they do not bring dirt into the house. It is also lots of fun for them. You can also use an external shower as a way to relax and cool off on a hot day.
Here are a few tips to create the perfect outdoor shower.
Find a skilled and experienced plumber. While you can DIY an outdoor shower, hiring a skilled plumber ensures you get value for your money and time.
Come up with a design. What kind of shower do you want? Do you want something closed that affords privacy or an open design? Will it be attached to the main house or will it be standalone? Will it have a roof, wood slats or an open top? Your plumber can help you come up with the right design.
Have a budget. How much are you able and willing to spend on the project? Create a working budget and then work within it.
Choose the right materials. Since this is an outdoor shower, the materials you choose need to be able to withstand the elements. Know what kind of tiles, wood and appliances you need to buy. Stores like Reece and Bunnings are great places to get the supplies you need.
Finally, enjoy your beautiful outdoor shower. If you have any plumbing questions, feel free to contact OP Plumbing today. We provide plumbing services to residents of Cronulla and the rest of the Sutherland Shire.