This article was written by one of our customers.
Let me start by saying 5 stars would not be enough to rate the service we got crew at OP Plumbing.
Dealing With A Cracked Bathroom Basin
We live in Oyster Bay and being particular about interiors, most fittings in our home were carefully selected by us and are unique, including the sanitary ware. So, you can imagine my panic when the ceramic sink in one of our bathrooms developed a leak some months back.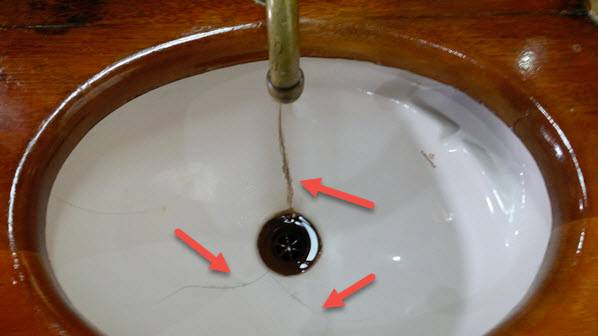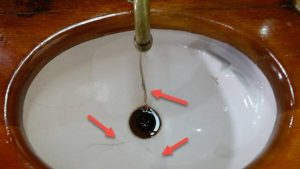 This particular sink is suspended below a wooden counter-top of the custom made cabinet. A porcelain toothbrush holder had fallen into the sink, cracking it. Gradually, two other cracks appeared and all three slowly began leaking water into the wooden cabinet beneath, getting all our toiletries and other contents wet.
The split basin and water leak was messy, annoying, and damaging the wood: We needed a solution fast.
I quickly called on my old plumber and he came over to have a look. Sadly, he declined the job giving some reason I couldn't make sense of, but I strongly believe he didn't want to "get involved" since this wasn't the normal ordinary plumbing routine.
I tried a little DIY by applying super glue carefully along each of the cracks which solved the immediate problem but I knew that was never a lasting solution. It needed a full replacement.
OP Plumbing To The Rescue
Luckily, we were referred to OP Plumbing. We called and left a message and not long afterwards, Omar, the owner called and we arranged a time for him to come over and have a look at the sink.
He arrived as scheduled, was friendly and professional, and took pictures of the sink from different angles and some measurements. He assured me the basin could be replaced and suggested a couple of options for the removal and re-installation job, including a option of repairing the job if it was not going to be possible to find a suitable sized porcelain bathroom sink.
I was still worried because this is no ordinary sink basin and Omar confirmed that it was not stocked by the local plumbing supplies companies here in Sydney. He told me, he spent some hours online before finding the exact same sink type that would fit and still gave me a very fair price for the replacement.
The sink basin arrived a few weeks later from the overseas supplier, Omar arranged to come over and install it.
Doing More Than Just The Plumbing Job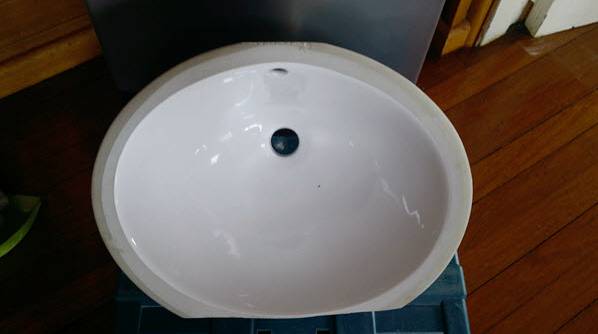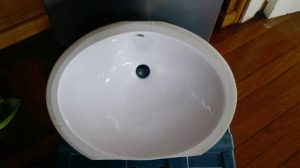 The OP Plumbing guys came over, removed the old ceramic basin and then cut the edges of then new ceramic basin to size to fit the bathroom cabinet and the counter top. They also found that one of the pipes supplying the sink taps was leaking into the cabinet and they replaced that. The S bend piping was getting old and that was also replaced.
I was really taken by their proactive approach to the whole exercise.
They were very careful before, during, and after the installation. Can you remember the last time plumbers came to work in your home and took off their boots and also cleaned up the internal and external work area afterwards?!
Well, the OP Plumbing team did.
They cleaned up all of the work area, took away the old broken ceramic sink top and were careful to take off their boots while working inside.
Where we live, on part of Georges River Cres, has difficult parking so they made sure their vehicle(s) were parked safely so as not to obstruct passing traffic.
By the time they left, my cracked basin sink problem was a memory. I have been using the new one with absolutely no problems. I also kept checking inside the sink cabinet for any drips or sign of moisture and it's all been an excellent repair job.
Overall, it was an amazing customer service from OP Plumbing from beginning to end. I rate them 5+ stars and it's the best plumber experience I've had so far. I will not hesitate to recommend them to anyone in need of a plumber in Oyster Bay.